GREPOM/Birdlife Morocco participated on July 17, 2018 in the technical workshop of the launching of the project « Understanding incidental catches of vulnerable species belonging to multiple taxa in the Mediterranean and experimentation of mitigation methods_ a collaborative approach » of which it is a partner in National level.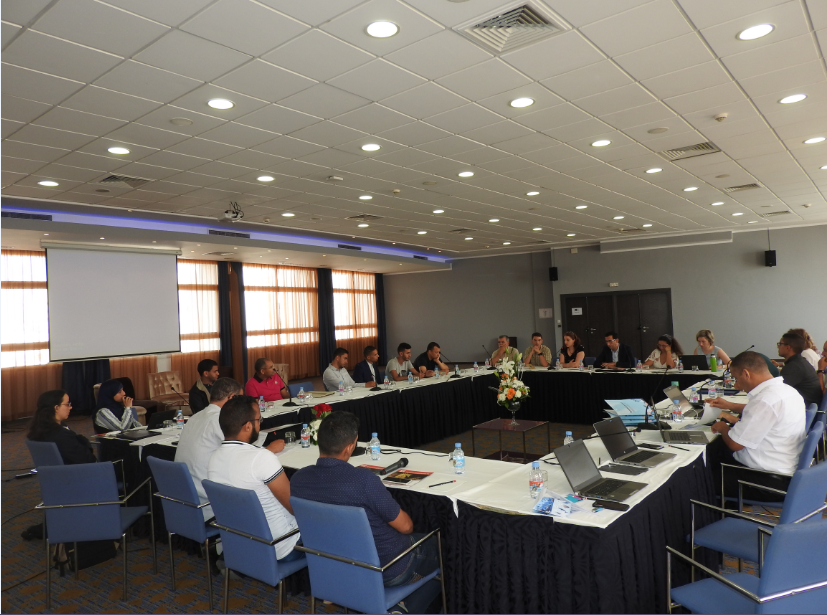 Funded by the MAVA Foundation, the Bycatch project aims to support the Mediterranean countries, particularly Morocco, Tunisia and Turkey, to identify and test measures to reduce the impact of fisheries on marine mammals, birds, turtles and Elasmobranchs and to develop and implement standardized data collection on bycatch throughout the Mediterranean.
The project builds on the positive cooperation between BirdLife International, project coordinator (represented by its national partner GREPOM / BirdLife Morocco), ACCOBAMS, GFCM, RAC / SPA, IUCN-Med and MEDASSET.
Why this project ?
More than 7 million tons of incidental catches of non-targeted species are recorded every year worldwide. The main victims are hundreds of thousands of sea birds, sea turtles, marine mammals, sharks and rays, millions of corals, sponges and other invertebrates and… thousands of fishermen with huge amounts of money lost.
The project main activities
Improve knowledge on species and habitats affected by
unsustainable fishing practices. Raise awareness of fishers and other target groups. Build capacities of relevant actors (NGOs, fisher organizations, administrations) for implementing sustainable fishing practices in the involved countries. Implement demonstration projects on sustainable fishing practices. Develop and implement an overarching Mediterranean strategy and communication campaign to reduce incidental captures of vulnerable species.
GREPOM/BirdLife Maroc is involved in the activities of:
Observer training

  

Raining fishermen to use self-declaration of bycatch methods,

 Engagement and outreach to the fishing industry and fishing industry groups




 national advocacy with policy makers and local NGOs
The aim of this workshop was to create an exchange between the different direct partners, the national focal point: the National Institute for Fisheries Research (INRH) and the group of observers to identify fishing ports, fishing zones and fleets specific to each type of gear with which the observer teams must work in priority.
The main conclusions of the workshop were the issue of communication with fishermen and the need to have observers able to interact easily with them; creating some complementarity between project partners to provide comprehensive and diversified training to observers and collaboration with relevant public entities in the field, as well as local NGOs.