15 November 2018, GREPOM / BirdLife Morocco celebrated its 25th anniversary and its transition to a full partner of BirdLife International at the Scientific Institute of Rabat, under the theme of « A quarter century of service to birds and their habitats »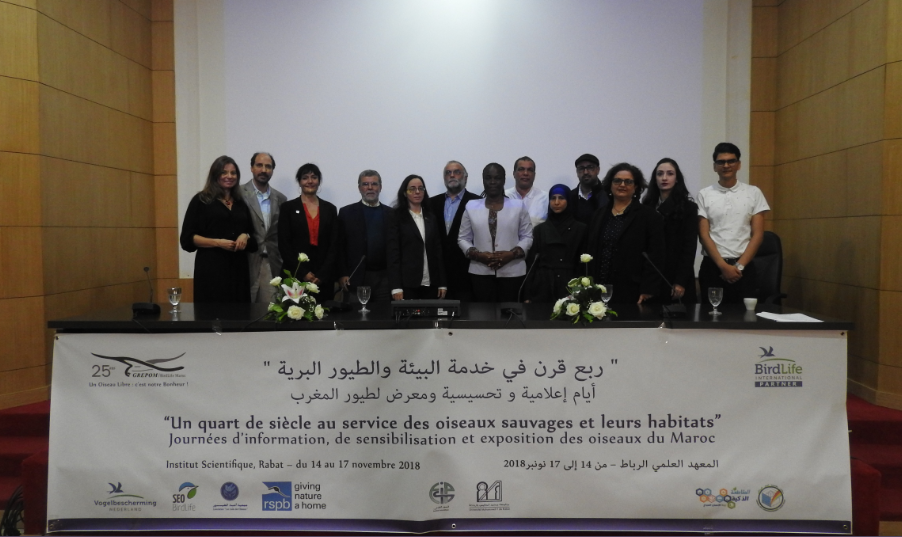 The ceremony, animated by Mrs. Lina TAZI, had a respectable presence of our loyal members and our international partners of 'BLMAG'.
Mr. Mohamed DAKKI, President of GREPOM / BirdLife Morocco, with a welcome address, opened the ceremony.

GREPOM took the opportunity to present its actions during 25 years of existence, and 2 films were screened, one concerns our saline rehabilitation project in LARACHE, and the other highlighted our conservation project of Bald Ibis. In addition, GREPOM / BirdLife Morocco presented a video tracing the historical stages of the association; the video was rich of emotions and aroused the craze of all the public present.
The second session of the ceremony was dedicated to the testimonies of our different partners, in this regard, Mrs. Patricia ZURITA; Executive Director of BLI dedicated a video of congratulations and support to GREPOM. Mr. Mohamed FAKAHOUI, Director of the Scientific Institute of Rabat presented in turn a word full of emotions for our association, leaving the word to the Executive Directors of the various organizations of BLI, namely; Ms. Thandiwe CHIKOMO of BirdLife Africa, Ms. Mano TENTIJ of VBN (Netherlands), Ms. Asun RUIZ of SEO / BirdLife (Spain), and Ms. Khadija BOURASS of GREPOM / BirdLife (Morocco).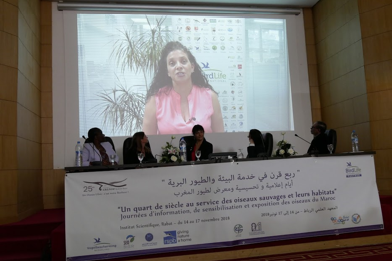 The day ended with a visit to a large photographic exhibition on the Birds of Morocco at Abu Bakr Asseddik Square in Agdal, Rabat.